The purely Czech company Proxim, a producer and distributor of chemicals for the garden, home and industry, celebrated 25 years in the market in 2017. Proxim ranks among traditional companies that place a high premium on reliability, quality and business partnerships. Proxim prepares new products, innovations and improvements to its systems, packaging and complete product line each year. In 2017, the company received the Public Prize  in the competition Family Company of the Year  and in the valuation of the expert jury took 3rd place in the small company category.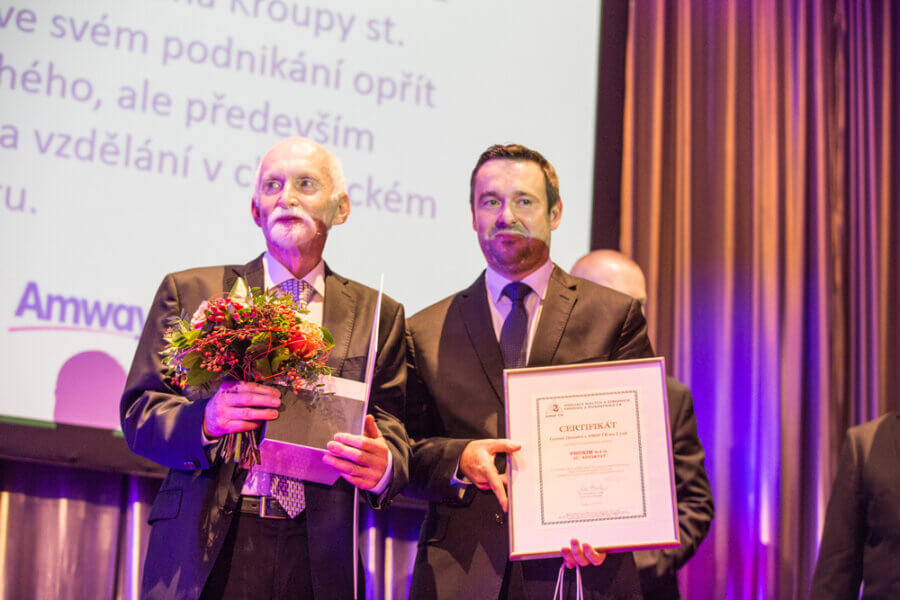 Company objectives
We wish to advance from our current position as a reliable manufacturer and seller of quality pool chemicals and to be perceived by the general public as a much sought-after expert and advisor on the proper treatment of pool and pond water, as well as a supplier of high-quality and affordable products.
Company Vision
Our vision is to become one of the leading manufacturers and suppliers of chemical and bio-enzymatic products in the Czech Republic and, as we continue to grow, to consistently follow all fundamental principles.
Below are the management principles that help us make the right decisions and achieve our goals:
Purchase premium quality raw materials that meet the requirements of our products and our customers
Create an excellent work environment and motivate our employees to higher performance
Continuously build long-term relationships with our retail and wholesale customers
Strategically manage and guide the company in line with our plans and visions for the next generations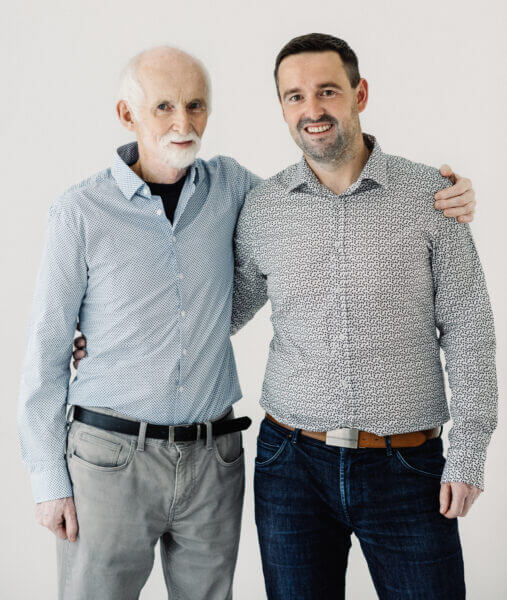 History
Building something from scratch, for example a successful and functioning company, thanks only to your own enthusiasm and experience, is no simple task. The founders of PROXIM s.r.o. were not looking for a get-rich-quick scheme; their aim was to gradually build a long-term prosperous company in the demanding field of the production and distribution of chemical substances and preparations. The conditions were quite good for the emergence of such companies in the early 1990s, the existing manufacturers and suppliers of chemicals were going through the complicated privatisation process and were not positioned to respond to market demands in time.
Main milestones
March 1992 – founding of the company by RNDr. Jan Kroupa, CSc., (one of the co-founders)
1993 – offices acquired, first employee hired, first products manufactured in rented spaces
1994 – purchase of facility in Rybitví, its reconstruction, launch of distribution of chemicals for dairies and breweries
1995 – 1999 – fast growth in revenue from goods and products is accompanied by problems caused by unpaid receivables from bankrupt clients
1999 – ISO 9001:1998 certification
2000 – the company supplies its products to all major wholesale drug and paint companies; production and sale of pool chemicals launched
2004 – with accession to the EU, launch of production of pool chemicals for export to seven countries based on a contract with a major German company
2006 – launch of own export of a new line of pool preparations to Germany and Austria; launch of long-term collaboration with the Canadian company NVIRON BIOSOLUTION in the field of enzymatic and bacterial preparations
December 2007 – RNDr. Jan Kroupa, CSc. becomes the sole owner of Proxim, the company executives are RNDr. Jan Kroupa, CSc. and Ing. Jan Kroupa, Ph.D.
2008 – 2012 – stabilisation of work team and collaborating external professionals in quality control, law, tax consultancy, the transport of hazardous substances, marketing, translations; introduction of a line of products for the treatment of pond water, growth in the number of clients in the Czech Republic and abroad, improvements in marketing activities, building company image, use of modern information and communication technology
March 2012 – company celebrates 20 years with guests from the Czech Republic and abroad
June–August 2013 – reconstruction and expansion of manufacturing facility of PROXIM s.r.o. in Rybitví co-financed from the Business Operating Programme and Real Estate Innovation Programme
September 2013 – company headquarters moved to newly reconstructed space in Rybitví
November 2013 – Jan Kroupa, Jr., becomes co-owner of company
21–24 October 2014 – Proxim is an exhibitor at the Interbad trade fair in Stuttgart
November 2014 – the company is a finalist for the Family Company of the Year
27–30 September 2016 – PROXIM is an exhibitor at the Interbad trade fair in Stuttgart
25 May 2017 – the company celebrates its 25th anniversary with leading trading partners from the Czech Republic and abroad
3 October 2017 – PROXIM wins two awards in the prestigious 2017 Equa bank Family Company of the Year competition. The company wins the Public Prize and 3rd place in the category of small companies in the evaluation of the expert jury.
1 January 2018 – Jan Kroupa Sr., hands over control of the company to his son, Jan Kroupa, Jr., who becomes company director
11 October 2018 – death of company founder, RNDr. Jan Kroupa
5–8 November 2019 – the company is an exhibitor at Aquanale in Cologne
11–14 February 2020 – the company is an exhibitor at AquaTherm in Moscow
May 2020 – completion of investment project "Expansion of Administration Building and Reconstruction of Bathrooms at Proxim in Rybitví