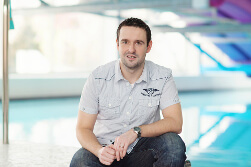 PROXIM s.r.o. WAS AMONG THE TOP TEN NOMINEES FOR THE FAMILY FIRM OF THE YEAR 2014 AND ITS REPRESENTATIVES WERE PRESENT AT THE AWARDS CEREMONY.
"Finishing among the top ten nominees in the competition is an immense success for us, and the company management and our employees were very excited about it," said Company Executive Jan Kroupa Jr., who is the son of company founder and director Jan Kroupa Sr. "In these challenging times, every award, nomination or recognition gives us a feeling of great pleasure and encouragement in our everyday working life."
In 2012, PROXIM s.r.o., a purely Czech company manufacturing and distributing chemicals for garden, household and industrial use, celebrated 22 years on the market. PROXIM s.r.o. belongs among traditional firms that lay emphasis on reliability, quality and business partnership. Every year, PROXIM s.r.o. introduces many new products along with innovations and improvements to its systems, packaging, as well as to its overall offer.
We mainly value our customers, as well as members of the public who voted for their favourite firm," Jan Kroupa Sr. added. "The opportunity to meet other nominees was also quite delightful and enriching. Obviously there still are a good many people and family firms that have a lot to offer."
For several years, PROXIM s.r.o. has been operating a customer web portal dedicated to water care and treatment, which is regularly updated. The company is also constantly working on improving communication with its customers and the market by means of Facebook, promotion campaigns, expert workshops, and other events.
Its objective is to improve its market positioning and perception, as well as to get closer to Czech customers whom the company considers crucial.
PROXIM s.r.o. wishes to advance from its current position of a reliable manufacturer and seller of quality pool chemicals and to be perceived by the general public as a much sought-after expert and advisor on the proper treatment of pool and pond water, as well as a supplier of high-quality and affordable products. Find out more about PROXIM s.r.o. on its website: www.proxim.cz, or on Facebook: www.facebook.com/Peceovodu