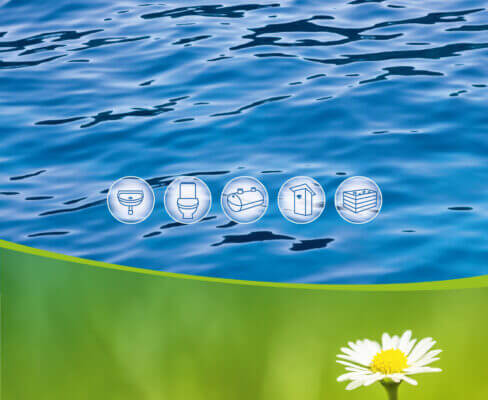 Biological products PROSEPTIK®
PROSEPTIK is a line of biological products intended for garden and household use. The line of bio products includes a compost activator to accelerate the composting process, a septic activator to accelerate organic disintegration and to prevent odour. The biological drain cleaner effectively cleans drain pipes in households. PROSEPTIK Bio Tablets are effervescent tablets with a high content of active bacteria combatting odour and preventing the formation of organic deposits in sewage and drainage pipelines.

produkty z řady Biologické přípravky PROSEPTIK®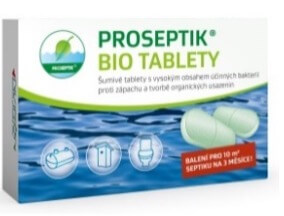 Easy-to-use effervescent tablets with high contents of effective bacteria against odour and formation of organic deposits.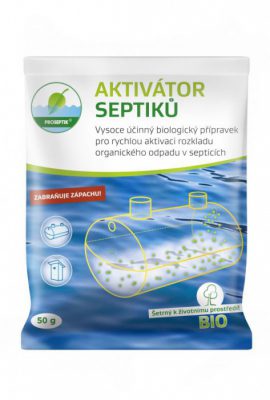 A highly effective biological product for rapid activation of organic waste decomposition in septic tanks. It prevents odour formation.